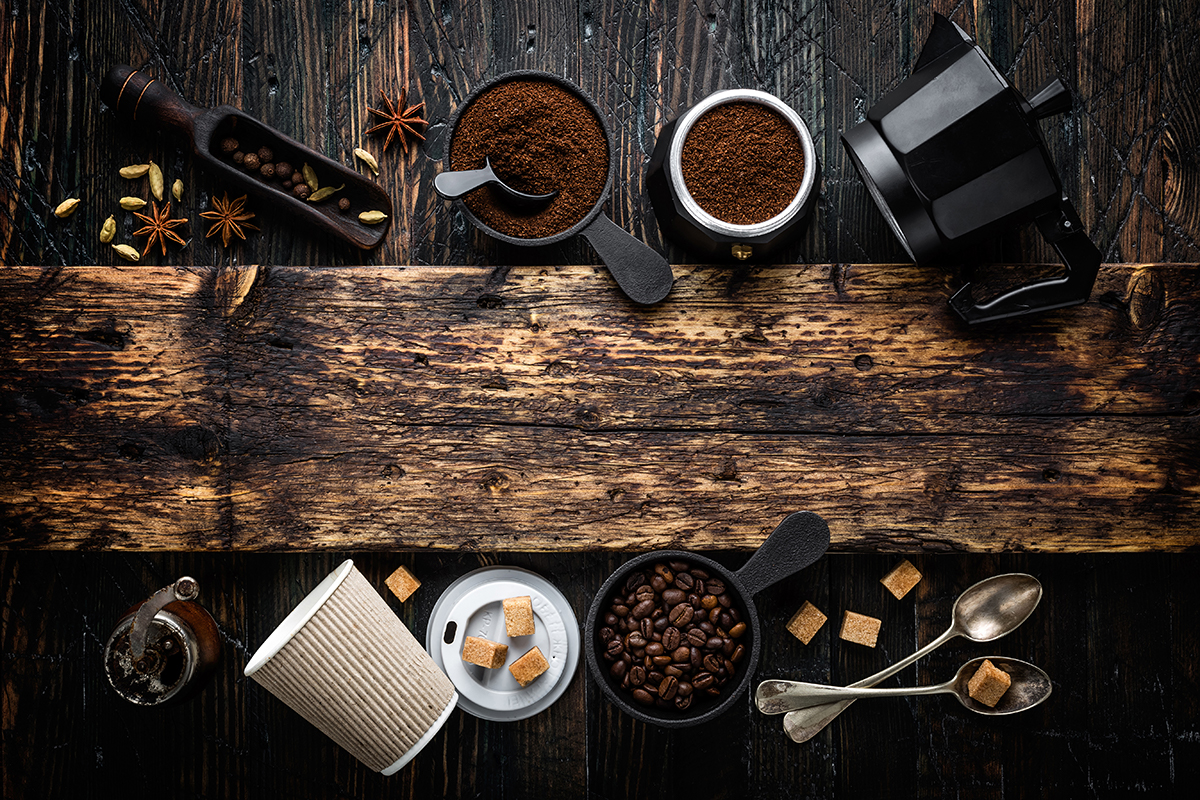 Specialty coffee beans have grown in leaps and bounds in popularity among coffee lovers around the globe. While most coffee aficionados are adept in picking their favorite brews, newcomers to coffee may be unaware of the various types of roasting, brewing, and grounding of coffees. How you prepare your coffee boils down to your personal choice. However, all methods of coffee preparations share common attributes.
Blended & Single Source Coffees
Single source coffees are considered to be 100% pure, such as Mugsys Coffee Co Ethiopia Gera, which is 100% Arabica. Pure Arabica coffee offers a gourmet taste and a notable aroma. This single source coffee bean delivers a distinct flavor profile that is unmistakable and unparalleled.
Blended coffees consist of various types of coffee beans blended together to create a specialty taste. Flavors can be added to blends that can be more appealing to a wider range of coffee drinkers. Buttered Rum and Salty Caramel are two of the most popular coffee flavors that complement the richness and boldness of the coffee bean.
Whole Bean & Fresh Roasted Coffee
Whole bean coffee can last up to a year in a properly heat sealed bag. Once it is opened, it is recommended that it be ground and prepared within a few days in order for it to provide its best aroma and flavor. Whole bean coffee is popular as it can be ground to the degree of your choice, leaving coffee drinkers in control of their desired preparation.
Freshly roasted coffee is recommended for those who want to enjoy their coffee without the grinding process. The roast's degree is a highly personal choice, and the fresher the coffee, the more of its true roasting flavor and aroma will be delivered in the cup. Gourmet and specialty coffee companies such as Mugsys Coffee Co will grind and package fresh coffee that can be delivered straight to your door, ensuring the freshest of roasts in every bag.
Proper Storage & Handling
Once you have opened your freshly ground or whole bean coffee bag, it is important to correctly store any that is left in order for it to retain its quality. A heat-sealed vacuum bag is recommended. However, the coffee can be stored in an airtight container and kept in a cool and dry place. It is best practice to avoid storing your coffee in the refrigerator as the cold temperature can create condensation and reduce the quality and longevity of your product.
If you grind whole bean coffee at home, it should be prepared and consumed immediately as it has a very short shelf life unless it is properly processed and vacuumed sealed. The longer the coffee is stored, the less aroma and taste it will provide.
Enjoying a cup of specialty coffee is as simple as placing an order with Mugsys Coffee Co, where exciting gourmet products are created with freshness, taste, and quality in mind.